Based on the controversial Harlem minister that ran the largest independent church in the Northeast. In 1935 he fed and housed tens of thousands of people and became a target of the FBI when he attempted to protect them. Based on a true story.

Phillip X Levine
Favorite stage roles include Teach in American Buffalo, JB in JB, Charlie Baker in The Foreigner, Austin in True West, Edgar in King Lear, and Ebeneezer Scrooge. Phillip is also a poet, poetry editor for Chronogram Magazine, and president of the Woodstock Poetry Society.
Elisa Tertulien
Elisa Tertulien, a triple-charm in the industry, was born to sing, act, and dance. From a young age, her passion for the performing arts has been unwavering. Her calling is to serve the world; to touch and transform people and society through her gifts and the performing arts. Her commitment to her vocal training and academics afforded her the opportunity to attend Howard University and obtain her B.A. in Music Education. As a member of the Howard University Choir, she was honored to sing at the White House during President Obama's 2010 Black History Month concert, "In Performance at the White House: A Celebration of Music from the Civil Rights Movement". As a Black woman of Haitian descent, she was proud to be able to express her love for the Black community at the White House for the 1st Black President and First Lady. She has hosted radio shows, sang opera arias, jazz, country, and all genres of music. Elisa spends her days finding delight in the small details of life and seeks smiles, laughter, and joy.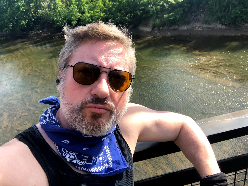 Brett Owen
A lifelong Hudson Valley native studied in New York with Gregory Abels, among others. Some of his favorite roles are Guildenstern in Rosencrantz and Guildenstern are Dead, Ralph in Our Country's Good, Frederick Bates in Grinder's Stand and Captain Queeg in The Caine Mutiny Court Martial. He has worked with Passing The Torch on many productions including Recidivism, Of Mice and Men, King and Kennedy, and Father Divine. He is a proud father, vocal coach, voiceover actor, and paranormal phenomena geek.
Adele Calcavecchio
Adele has been appearing on Ulster County stages and beyond since
1971. She is president of Performing Arts of Woodstock, a lifetime
member of Coach House Players and has appeared in several commercials
and films, most notably, Trust Issues, which was shown at the Cannes
Film Festival in 2018.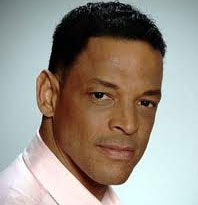 Michael Monasterial
A twenty five year veteran of the Theater, first Off Broadway production was at age 16 in the Runaways (Lion Theater 42nd), then "The Me Nobody Knows" (Intar Theater 42nd), I studied at HB studio's at Bank st (Acting and playwriting), performed and developed his work throughout NYC venues like the OZ Theater and Frank Silvera's writer's workshop (Started by Morgan Freeman). He formed the Three Brothers Theater with Keith Cobb (soap actor) and Wendell Batts (NY Daily News) in Westchester County and they became the fastest growing Black Theater company and had contracts at two colleges and community venues. He has had work performed and developed in NYC and Los Angeles. He was in the film "Changing Lanes" with Samuel L Jackson. A Cameraman at the United Nations and received a scholarship to NYU film school (I never accepted).